Improve your data throughput in your lipid bilayer or nanopore experiments using the new Elements multichannel amplifiers!
e16 – 16 channel amplifier
Elements introduces a new set of miniaturized multichannel amplifier with 4 and 16 channels. Data are sampled on all the channels at the max sampling rate of 200 ksps (real data sampling rate, no input multiplexing) keeping the performances of the single channel amplifier.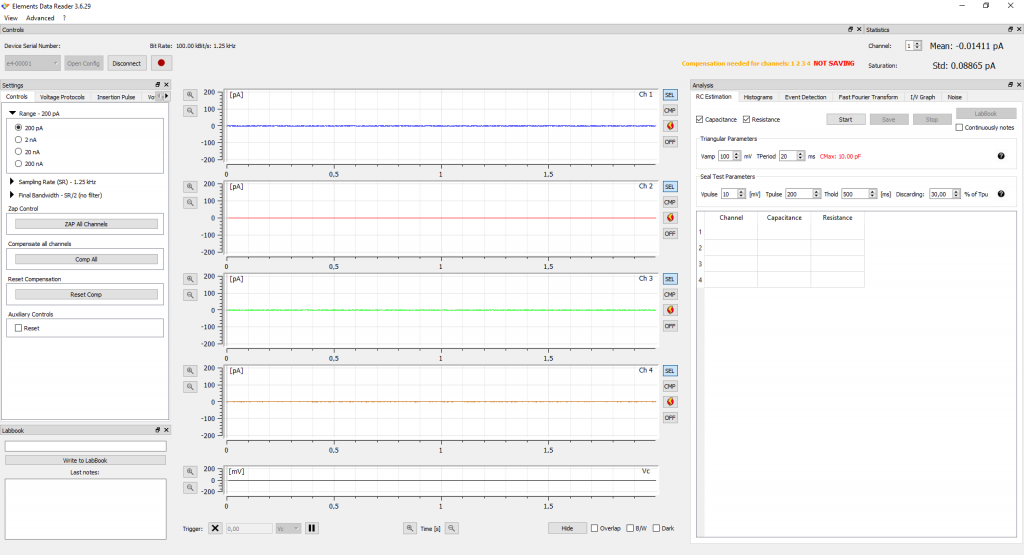 16 channels EDR interface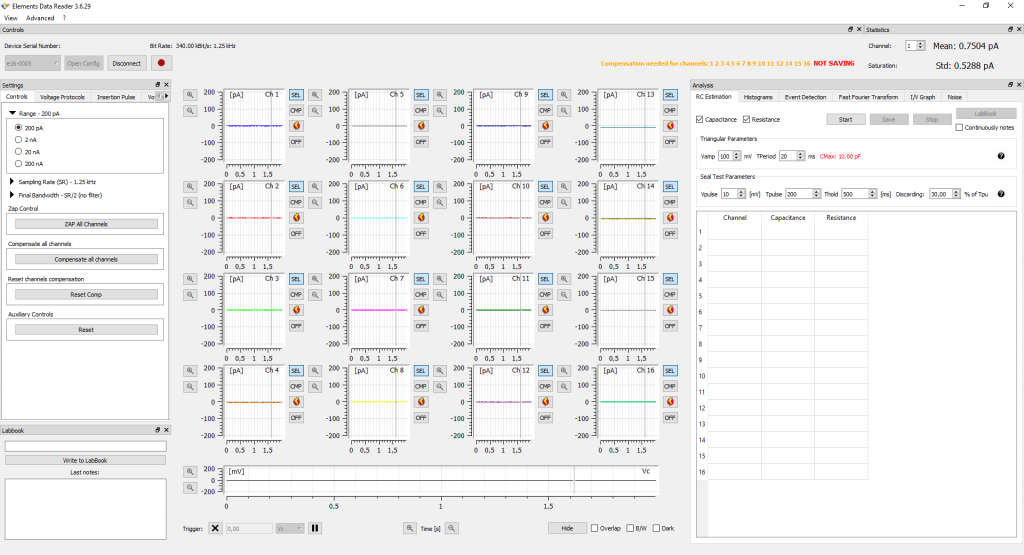 Open input (RMS) noise:

180 fA rms @ 1 kHz
800 fA rms @ 10 kHz
6.3 pA rms @ 100 kHz
Current ranges: ±200pA (Gain 2.25GΩ), ±2nA (Gain 225MΩ), ±20nA (Gain 22.5MΩ), ±200nA (Gain 2.25MΩ)
Max sampling rate: 200 ksps
Parametric voltage protocols for pulse generator in the range of ± 500 mV
Voltage hold potential individually editable on each channel in the range of ± 500 mV
Auto electrodes voltage offset fine compensation
Continuous C-membrane and R-seal estimation
Zap pulse
Digital filters: cutoff frequencies in the range between 62.5 Hz and 100 kHz
USB powered (only 4 channels version)
4 channels or 16 channels input, "no input multiplexed"